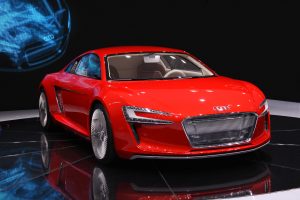 Your car can be one of the most important components of your everyday life. It allows you to pick up the kids, get to work and everything else in between, without having to be a slave to the restricted times of public transport.
This is why it is more important than ever for your car to be in skilled hands when being serviced. A car specialist is someone who is an expert in all things automobiles including the identification and repairing of internal and external issues.
Audi Specialist
Audis are one of the many premium automotive brands in the UK. They develop some of the worlds most progressive and sophisticated cars and therefore it very important an Audi Specialist is used when they are being serviced. Below are some of the many reasons why an Audi specialist should be used when servicing your own Audi.
Specialising in the Specifics
One advantage of an Audi specialist is in the name, they specialise in Audis in particular. Specialist garages employ technicians trained to deal with premium vehicles. They have expert knowledge on how Audis should and are supposed to perform as well as how and when repairs must take place. This creates priceless advantages for Audi owners as they can trust their car is in the hands of someone who knows exactly what they're doing.
Up-to Date Records
Another advantage of an Audi specialist is the knowledge they will get of your individual car through regular servicing. By servicing your car with the same Audi specialist regularly they will have an accurate picture of the road and service history of your car. This means they are better equipped to deal with any troubles your car may encounter and will have your service records to hand if they are ever needed.
Quality Guarantee
Visiting a local garage for a 'cheap' repair may seem like a good idea in the short term, but work performed may not be done to the highest standard. This could cause you further problems down the line if work hasn't been done properly and therefore further repairs need to be done. By entrusting an Audi specialist with your car, you can ensure work is done to the highest standard and therefore prevent unwanted issues in the future.
Improved Performance and Fuel Economy
Regular servicing is one of the best ways to improve your cars performance. By ensuring every part of your Audi is running efficiently you can see up to a 15 percent enhancement in your performance and fuel economy. An Audi specialist knows how every part of the cars should run so therefore may be able to boost your cars performance even more with their knowledge and expertise. Regular servicing also increases the lifespan of your car.
Increased Driving Safety
Finally, regular servicing by an Audi specialist can ensure your car is safe to drive at all times. Its hard to predict when your car is going to encounter internal issues especially ones that could risk your safety. By having your car serviced by an Audi specialist can increase your safety and point out issues general car services may not be able to identify.